WSOP - Annette endte på 11.plass i Event #39 No-Limit Hold'em Shootout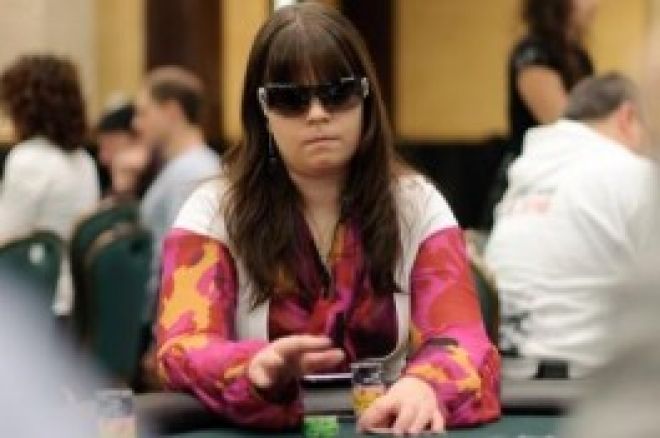 Full Tilt Proffen Annette Obrestad endte på en 11.plass i nattens fortsetelse av shootout turneringen under WSOP 2010.
Med 11.plassen leverte hun sin beste plassering så langt i WSOP, 11 turneringen pluss Main Event gjenstår av årets WSOP og enda kan Annette og andre Norske ha muligheten til å hente hjem noen Bracelets.
Her er hva Annette selv oppdaterte på sin Twitter under turneringen:
Out. Reshove A7. Get overcalled in two spots by AQ and Ts lol... Gg wsop FT and chance of winning a bracelet.
350k. Lose KJ vs 9s and ATs vs 8s against same guy about.
Doubled 750k+. Js vs 9s on 752hh.
400k. Started with 450. Break in ten. Blinds going up to 6k-12k/2k.
Very slow table. Dont know what i think of the players yet. Def one weaker player i feel like but they all seem good.
Table 375 red amazon.
Start in 45 minutes.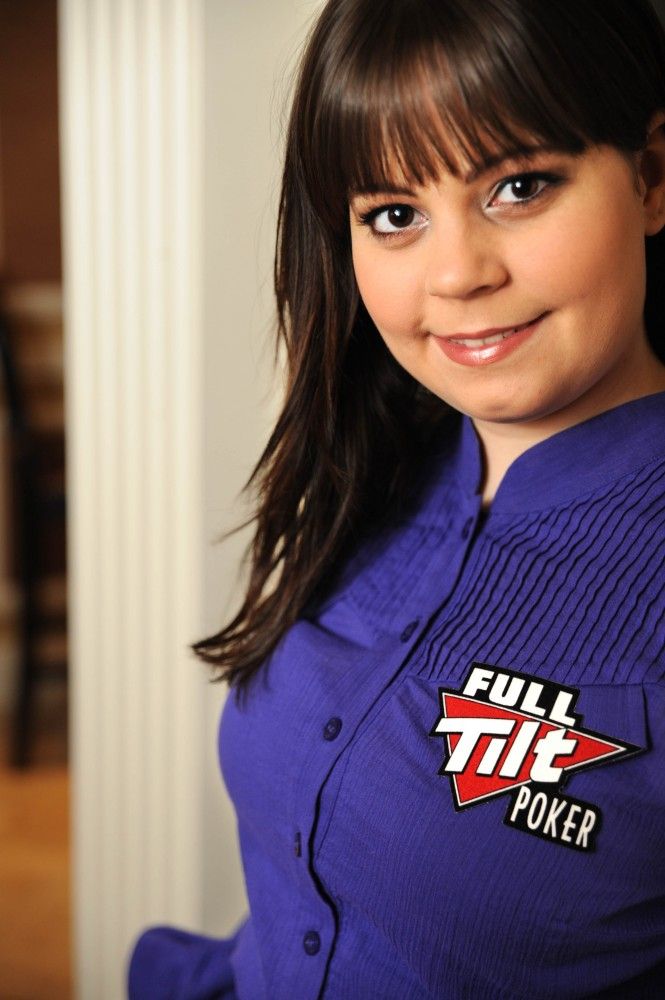 Turneringer som gjenstår i WSOP 2010
juni 25-27, 2010
Event #46 $5,000 Pot-Limit Omaha Hi-low Split-8 or Better
juni 25-27, 2010
Event #47 $1,000 No-Limit Hold'em
juni 26-30, 2010
Event #48 $2,500 Mixed Event
juni 26-28,
2010 WSOP Tournament of Champions
juni 27 - July 04, 2010
Event #49 $1,500 No-Limit Hold'em
juni 28-30, 2010
Event #50 $5,000 Pot-Limit Omaha
juni 28-30, 2010
Event #51 $3,000 Triple Chance No-Limit Hold'em
juni 29 - Juli 01, 2010
Event #52 $25,000 No-Limit Hold'em / Six Handed
juni 30 - Juli 02, 2010
Event #53 $1,500 Limit Hold'em Shootout
juni 30 - Juli 02, 2010
Event #54 $1,000 No-Limit Hold'em
juli 01-05, 2010
Event #55 $10,000 Pot-Limit Omaha Championship
Juli 01-03, 2010
Event #56: $2,500 No-Limit Hold'em
Juli 02-04,
2010 $5,000 Ante Up For Africa Poker Tournament
Juli 03, 2010
Event #57 $10,000 No-Limit Hold'em Championship
Juli 05-17, 2010