Calling the Clock – Matusow, Esfandiari & Seed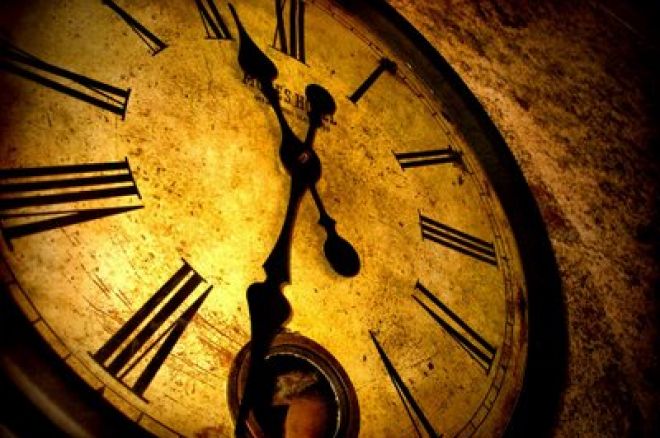 Da er vi tilbake med enda en omgang av PokerNews sin populære intervjuserie, "Calling the Clock" hvor kjente pokerspillere, kjente profiler og andre personer blir stilt mot veggen foran åpent kamera i 60 sekunder hvor de skal besvare en mengde forskjellige spørsmål, noen seriøse, noen mindre seriøse og noen bare for humorens skyld. Personene skal så raskt som mulig svare på spørsmålet uten å tenke seg om før de svarer og se hvor mange spørsmål de klarer i løpet av 60 sekunder. Svarene kan til dels bli ganske humoristiske i flere av sammenhengene – sjekk det ut selv.
I dette avsnittet stiller vi spillere som Mike "The Mouth" Matusow, Huck Seed og Antonio "the magician" Esfandiari mot veggen. Se hva de har for svar å gi i løpet av sine tildelte 60 sekunder foran kamera.
Mike "the mouth" Matusow
Antonio Esfandiari – Under WPT Cyprus
Huck Seed – Kjent fra blant annet Late night poker
I neste ukes avsnitt av "Calling the Clock", presenterer vi opptak med personligheter som Joe Sebok, Theo Tran, Andreas Høivold, Maria Ho fra the Amazing Race og Melissa Castello.
Som vanlig kan i du også følge med oss via Twitter. Har du ikke twitter, kan du bli en av fans til våre grupper på Facebook.