Calling the Clock – De Wolf, Shaun & Freddy Deeb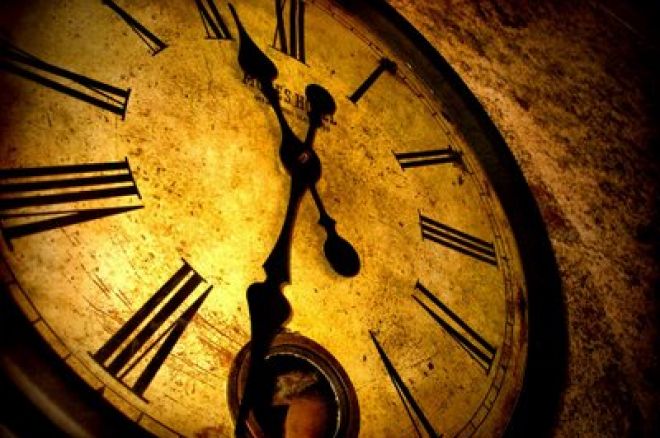 Da er vi tilbake med enda en omgang av PokerNews sin populære intervjuserie, "Calling the Clock" hvor kjente pokerspillere, kjente profiler og andre personer blir stilt mot veggen foran åpent kamera i 60 sekunder hvor de skal besvare en mengde forskjellige spørsmål, noen seriøse, noen mindre seriøse og noen bare for humorens skyld. Personene skal så raskt som mulig svare på spørsmålet uten å tenke seg om før de svarer og se hvor mange spørsmål de klarer i løpet av 60 sekunder. Svarene kan til dels bli ganske humoristiske i flere av sammenhengene – sjekk det ut selv.
I dette avsnittet stiller vi spillere Roland de Wolfe mot veggen, Freddy Deeb og Shaun Deeb (nei, de er ikke i slekt med hverandre), og PokerNews sin egne Lynn Gilmartin grilles av ingen mindre enn Melissa Castello.
Roland de Wolf – Mannen med trippelen
Freddy Deeb – Nei, det er ikke Danny Devito
Shaun Deeb – Fortsatt ikke i slekt med Freddy
Lynn Gilmartin spørres ut av Melisa Castello
I neste avsnitt av "Calling the Clock", får vi se PokerNews siste vertinne, Gloria Balding stilles mot veggen av Melissa Castello. Vi får også en pratestund med den alltid så populære Gavin Smith samt med mannen som bare må ha et prop bet med i spillet, uansett hvor han går, Joe Stapleton!