Bodog annonserer '12 Dager med Poker'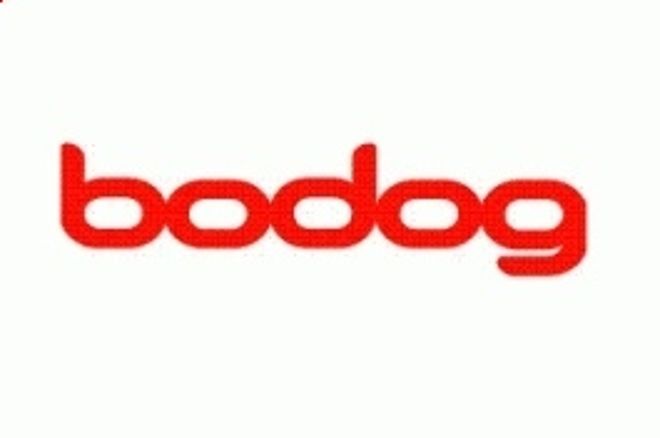 Bodog har annonsert en kampanje for de spillerne som har litt tid til overs i den travle julestria. Døpt 12 Days of Poker, skal Bodog nå kjøre en kampanje med 45 turneringer på 12 dager fra 21. desember til 1. januar. På toppen legger Bodog $100.000 i bonuspenger.
12 Days of Poker vil også inkludere et eget leaderboard og en finale, med en sjanse til å vinne en pakke med buy-ins til alle Bodog Poker Open III-turneringer, som skal spilles til våren. De beste tre i finalen vinner komplette BPO3-pakker. De beste fire på leaderboardet kvalifiserer seg automatisk til finalen, og plassene 5-100 deltar i en todelt turnering som gir enda 18 finaleplasser.
De fleste turneringene har titler etter hvor mye Bodog legger i ekstra i potten. Her er det komplette spilleskjemaet.
Event # Dato/Tid • Turnering Buy-in
#1 12-21 / 2pm ET • 12 Days – $3K Added (Deep Stack) $100+9
#2 12-21 / 4pm ET • 12 Days – $20K Added $100+9
#3 12-21 / 4:30pm ET • 12 Days – $2K Added $10+1
#4 12-21 / 10:30pm ET • 12 Days – $1K Added $20+2
#5 12-22 / 3:30pm ET • 12 Days – $1K Added (Deep Stack) $40+4
#6 12-22 / 8:30pm ET • 12 Days – $2K Added (Deep Stack) $69+6
#7 12-23 / 2pm ET • 12 Days – $1K Added (Super Stack) $30+3
#8 12-23 / 8:30pm ET • 12 Days – $2K Added (Deep Stack) $150+12
#9 12-24 / 2pm ET • 12 Days – $1K Added (Super Stack) $30+3
#10 12-24 / 3:30pm ET • 12 Days – $1K Added (Deep Stack) $40+4
#11 12-24 / 6:40pm ET • 12 Days – $1K Added (rebuy) $12+1
#12 12-24 / 7:20pm ET • 12 Days – $2K Added $100+$9
#13 12-24 / 8:30pm ET • 12 Days – $2K Added (rebuy) $50+5
#14 12-24 / 10:30pm ET • 12 Days – $1K Added (turbo) $20+2
#15 12-25 / 1:20am ET • 12 Days – $1K Added (rebuy) $20+2
#16 12-25 / 2pm ET • 12 Days – $1K Added (Super Stack) $30+3
#17 12-25 / 3:30pm ET • 12 Days – $1K Added (Deep Stack) $40+4
#18 12-25 / 6:40pm ET • 12 Days – $1K Added (rebuy) $12+1
#19 12-25 / 7:20pm ET • 12 Days – $1K Added $69+6
#20 12-25 / 8:30pm ET • 12 Days – $3K Added (Deep Stack) $44+4
#21 12-25 / 10:30pm ET • 12 Days – $1K Added (turbo) $20+2
#22 12-26 / 1:20am ET • 12 Days – $1K Added (rebuy) $20+2
#23 12-26 / 8:30pm ET • 12 Days – $4K Added (Deep Stack) $100+9
#24 12-27 / 8:30pm ET • 12 Days – $3K Added (Deep Stack) $50+5
#25 12-27 / 10:20pm ET • 12 Days – $1K Added (rebuy) $30+3
#26 12-28 / 2pm ET • 12 Days – $3K Added (Deep Stack) $100+9
#27 12-28 / 4pm ET • 12 Days – $20K Added $100+9
#28 12-28 / 4:30pm ET • 12 Days – $2K Added $10+1
#29 12-29 / 3:30pm ET • 12 Days – $1K Added (Deep Stack) $40+4
#30 12-29 / 8:30pm ET • 12 Days – $2K Added (Deep Stack) $69+6
#31 12-30 / 2pm ET • 12 Days – $1K Added (Super Stack) $30+3
#32 12-30 / 8:30pm ET • 12 Days – $2K Added (Deep Stack) $150+12
#33 12-31 / 2pm ET • 12 Days – $1K Added (Super Stack) $30+3
#34 12-31 / 3:30pm ET • 12 Days – $1K Added (Deep Stack) $40+4
#35 12-31 / 6:40pm ET • 12 Days – $1K Added (rebuy) $12+1
#36 12-31 / 7:20pm ET • 12 Days – $2K Added $100+9
#37 12-31 / 8:30pm ET • 12 Days – $2K Added (rebuy) $50+5
#38 12-31 / 10:30pm ET • 12 Days – $1K Added $20+2
#39 1-1 / 1:20am ET • 12 Days – $1K Added (rebuy) $20+2
#40 1-1 / 2pm ET • 12 Days – $1K Added (Super Stack) $30+3
#41 1-1 / 3:30pm ET • 12 Days – $1K Added (Deep Stack) $40+4
#42 1-1 / 6:40pm ET • 12 Days – $1K Added (rebuy) $12+1
#43 1-1 / 7:20pm ET • 12 Days – $2K Added $69+6
#44 1-1 / 8:30pm ET • 12 Days – $3K Added (Deep Stack) $44+4
#45 1-1 / 10:30pm ET • 12 Days – $1K Added (turbo) $20+2
#46 1-8 / 9:05pm ET • 12 Days – Semifinal $0+0 (Topp 18 vinner plass i finalen)
#47 1-15 / 9:05pm ET • 12 Days – Grand Finale $0+0 (Topp tre vinner BPO3 pakke, fjerde til niende vinner T$270)