Alt klart for LEOCOP IV hos Ladbrokes Poker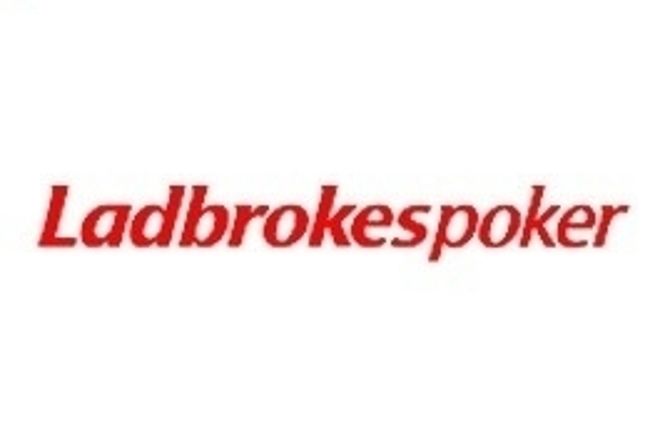 Nå i kveld går startskuddet for første øvelse av Ladbrokes Poker LEOCOP IV, som denne gangen er større og bedre enn noen gang tidligere. Ladbrokes Poker har lagt til over $500,000 i premiepengene og alt er klart for 16 øvelser med fart, spenning og knallgod poker fra 26. oktober til 9. november.
LEOCOP (Ladbrokes European Online Championship of Poker) IV inneholder denne gangen 16 vanlige turneringer, pluss en masterturnering som avslutning etter Main event i november. Dette Mastereventet vil bli spilt av de 80 beste spillerne fra alle de 16 øvelsene. Og Ladbrokes Poker har satt opp en premie på hele $120,000. Spillerne får dette som en freeroll, så det er en ren gavepakke til de mest trofaste deltakerne i LEOCOP IV.
Denne utgaven av LEOCOP består for det meste av Texas Holdem turneringer, men til gjengjeld i mange varianter. 14 av de 16 turneringene er Holdem og kun to er er Omaha eventer. Men det skal spilles Heads Up, seksmanns turnering, rebuy, bounty, "Beat the Team" og også en damenes turnering. Store variasjoner innenfor samme variant i poker altså.
I en kommentar fra Ladbrokes MD, Edward Ihre, sier han; "As you know, we put a lot of emphasis on the importance of community and the LEOCOP is like our annual family gathering," said Edward Ihre, Ladbrokes Poker MD.
"Of course, the kudos and the massive prize pools are also very good reasons that players Europe-wide play this fantastic event," Ihre said.
Her kan du selv se listen over de turneringene som skal gå og allerede nå kan du logge deg inn hos Ladbrokes og gjøre deg klar til å bli årets LEOCOP'er!
Date Event Title Added Buy In Fee Format
Sun 26-Oct 1 Sunday Opening Tournament $10,000 $150 $15 NL HE Re-buy
Mon 27-Oct 2 $50 Re-Buy $10,000 $50 $5 NL HE Re-buy
Tue 28-Oct 3 DADDY 1 $10,000 $300 $30 NL HE Freeze
Wed 29-Oct 4 Ladies Championship $2,500 $50 $5 NL HE Freeze
Wed 29-Oct 5 Beat the Team $10,000 $20 $2 NL HE Re-buy
Thu 30-Oct 6 Second Chance Plus $10,000 $200 $20 NL HE 2nd Chance PLUS
Fri 31-Oct 7 FL Championship $10,000 $250 $25 FL HE Freeze
Sat 01-Nov 8 Omaha Hi/Lo Championship $10,000 $200 $20 PLO H/L 2nd Chance PLUS
Sun 02-Nov 9 Sunday Deep Stack $10,000 $100 $10 NL HE Freeze
Mon 03-Nov 10 Omaha Championship $10,000 $200 $20 PL Omaha Re-buy
Tue 04-Nov 11 DADDY 2 $10,000 $300 $30 NL HE Freeze
Wed 05-Nov 12 PL Championship $10,000 $200 $20 PL HE 2nd Chance PLUS
Thu 06-Nov 13 Second Chance Plus 2 $10,000 $200 $20 NL HE 2nd Chance PLUS
Fri 07-Nov 14 Short Handed Championship $15,000 $500 $50 NL HE 6 Seat Freeze
Sat 08-Nov 15 Heads-Up Championship $10,000 $500 $50 NL HE Freeze
Sun 09-Nov 16 Main Event $250,000 $1,000 $100 NL HE Freeze
Sat 22-Nov 17 Masters Event $120,000 $0 $0 NL HE Freeze