Oppsummering av dag av Main Event WSOPE 2008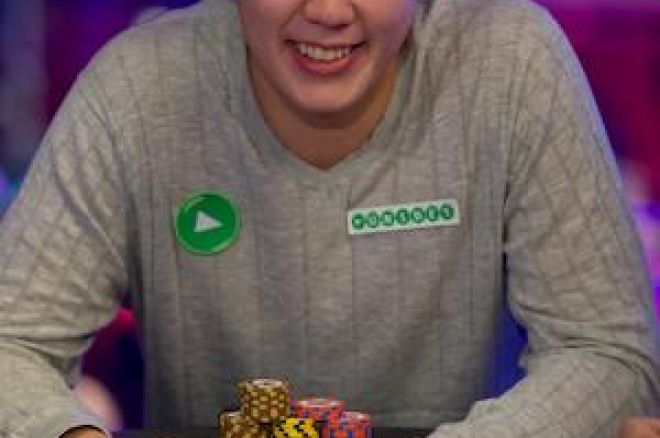 Dag 2 av World Series of Poker Main Event er nå ferdigspilt, og på listen og spillere som er videre til dag 2 ser vi Full Tilt spillere både til høyre og til venstre. Med uoffisielle lister har vi Full Tilt spillere på de fire øverste plassene etter dag 2. Tre av disse er fra Team Full Tilt, Erik Seidel, Andy Bloch og John Juanda. Den fjerde er er Brian "sbrugby" Townsend. Først på femteplass finner vi første ikke Full Tilt spilleren, Philippe Rouas, etterfulgt av Chris Elliot, Chris "Moorman1" Moorman, Justin "BoostedJ" Smith samt Daniel Negreanu.
Vi startet dag 2 med fem nordmenn i feltet, men nå er det dessverre bare to av dem igjen. Kim-Andre Torsvik ligger midt i feltet på en 30. plass av de 62 spillerne som er igjen, mens Johnny Lodden ligger nede på 48. plass. Johnny er den av de norske spillerne som har ligget best an det meste av dagen, men etter å ha tapt en rekke potter mot slutten av dagen sank han ganske langt nedover listene. Kim-Andre derimot har for det meste jobbet seg sakte men sikkert oppover og ligger nå midt i feltet.
Det er 36 spillere som får premier i WSOPE main event 2008, og den siste av premieplassene gir like over 25,000 pund. Førstepremien de skal kjempe om er på pene £868,800.
Spilet ble i natt avbrutt ved 03:20 norsk tid og bli gjenopptatt i morgen14:00 eller 13:00 engelsk tid. De 62 spillerne som begynner på dag 3 skal bli bare 27 før de gir seg på dag 3. Litt over halvpaten av de som er igjen nå kommer til å havne på premieplasser, men det gjenstår å se hvem det blir. Vi håper selvfølgelig at begge de to gjenværende norske spillerne havner minst i premiene og gjerne at vi får se dem spille også på finalebordet om noen dager!
Den uoffisielle listen over spillere som er videre til dag 3 og deres chipcount ser slik ut:
Resultat dag 2 WSOPE Main Event
Plats Namn Marker
1 Andy Bloch 321 600
2 Brian Townsend 290 100
3 Erik Seidel 282 300
4 John Juanda 252 500
5 Philippe Rouas 233 300
6 Chris Elliott 231 900
7 Chris Moorman 219 500
8 Justin Smith 217 700
9 Daniel Negreanu 203 700
10 Brandon Adams 190 000
11 Jani Sointula 184 800
12 Bengt Sonnert 184 600
13 Mike Matusow 180 300
14 Ivan Demidov 176 200
15 Tome Moreira 165 800
16 Stanislav Alekhin 164 000
17 Christofer Williamsson 163 500
18 Scott Fischman 152 800
19 Rajinder Shina 152 500
20 Jarred Solomon 142 400
21 Jan Schwarz 133 800
22 Dave Ulliott 133 000
23 Peter Turmezey 132 500
24 Peter Neff 130 400
25 Perttu Bergius 119 800
26 Talal Shakerchi 119 800
27 Max Steinberg 114 700
28 Robin Keston 113 800
29 Benjamin Toury 111 300
30 Kim-Andre Torsvik 109 200
31 Ross Boatman 103 100
32 Frazer Bellamy 98 200
33 Brian Johnson 95 900
34 Martin Fournier-Giguere 94 100
35 Mel Judah 93 700
36 Erik Sagström 93 100
37 Phil Laak 92 900
38 Josh Arieh 89 000
39 Roberto Machado 85 000
40 Harri Pehkonen 82 200
41 Alexander Kostritsyn 80 100
42 Toni Hiltunen 78 600
43 James Keys 76 400
44 Stephen Ladowsky 69 900
45 Jean Thorel 66 700
46 Ted Lawson 65 100
47 Tim West 58 600
48 Johnny Lodden 57 200
49 Alexis Guimbal 56 000
50 Jani Vilmunen 52 200
51 Thomas Bentham 50 700
52 Panicos Panaxi 45 600
53 Jeff Garza 43 200
54 Soren Kongsgaard 41 400
55 Karl Mahrenholz 34 800
56 Florian Langmann 32 700
57 Steve van Zadelhoff 32 200
58 Vicky Coren 29 800
59 Jason Gray 23 600
60 Isaac Haxton 22 500
61 Andy Black 21 600
62 William Haughey 17 600