Svarene på lesernes spørsmål til TonyG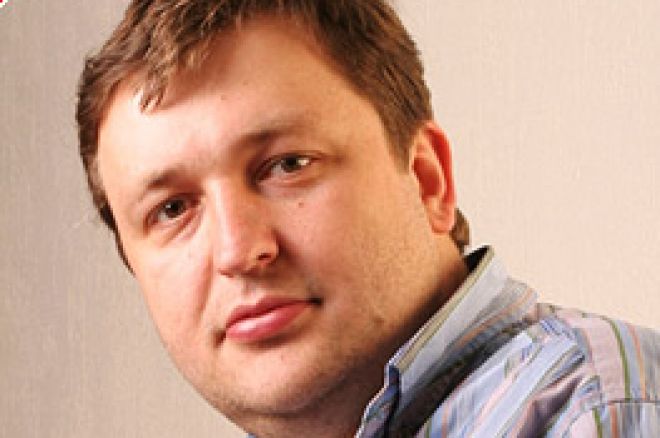 For noen uker siden skrev vi her på PokerNews Norge en artikkel hvor du som leser fikk muligheten til å stille spørsmål til en pokerproff vi hadde valgt ut. Først ut til å svare på spørsmål i vårt forum var TonyG. Alle våre lesere fikk muligheten i to uker til å stille de spørsmålene de ønsket enten på norsk eller engelsk. Og tidligere denne uken sendte vi spørsmålene over til TonyG for besvarelse.
TonyG er vel kanskje en av de aller mest gjenkjente spillerne blant de profesjonelle pokerspillerne i verden i dag. Han er den eneste spilleren som har vunnet en major turnering på tre forskjellige kontinenter (USA, Europa og Asia). Han er regjerende Singapore Open mester, Europamester i 2005, WPT tittel fra Bad Boys of Poker II i 2006. Mer om TonyG kan du lese i den forrige artikkelen vi skrev.
Svarene kom raskt tilbake fra TonyG, og her kan du se et utvalg av hans svar inkl spørsmålene fra leserne. Mangler ditt spørsmål, vil de resterende spørsmålene bli satt opp i
noe senere. Vi lar spørsmålene og svarene forbli på engelsk, slik at gjengivelsen fra TonyG blir så korrekt som mulig.
PokerNews: Hello TonyG. Please tell us about the best and the worst moment in your poker career?
TonyG: Best moment is winning bad boys of poker WPT, I dont like to focus on the worst and dont even know.
---
Leser Orangechili: Have you ever been in such a big bad beat period, that you have considered to quit poker?
TonyG: Yes a few times but not in the last 5 years, If you play for long enough and win more then you can imagine you forget about bad beats.
---
A question about a situation:
Leser stom: Small blind have three times more chips than the smallest stack at the table (me),and raises 3 x big blind. I am looking down at A-A. At this point there are 223 players left in the tournament,and there are 216 prices. Would you call, go all in or muck the aces? Pretend this is a big tournament and getting in the money would be a big deal for me.
TonyG: The play is to go all inn (re-raise)
---
Leser Orangechili: I have played poker for a while, and I have earned decent money on my playing. My bankroll is slowly raising, and I have reached the point where I have started to think about making a living out of poker. There are many risks to think about to quit work or studies and when I do my calculations, I start to wonder if I really can earn so much from poker as I can from a job?
So my question is:
How much do you need in your bank roll to start playing as
a full time pro, and where or at what point did you start to become a
full-time pro?
TonyG: These days you need about $250,000 in bank roll to make a good living from poker. I would suggest you stay in your job and play poker for a hobby as very very few people can make a good stress free living from the game.
I had no choice as I had no job and no hope so I had to win at poker to make it in life.
---
Leser Dirdal: I am right now in a period where I have been bad beated very much, only the last 3 days I have had so many bad beats that it is like a cartoon comedy. What do you do to avoid getting on tilt, and what do you do to work off a period with many bad beats? Do you suggest that I should take a break from poker or just continue and focus to try to play my A-game?
TonyG: I like to quit the session if things are not goin well play more when you feel good and are winning and play less when you are tilted up or upset. Its also very good to take a brake if you feel you been unlucky just take a few days off or evena week. Controll is key if you want to make it you cant have much tilt, long term its key to be cool.
---
Leser CCKRCKR: The New Robin Hood of Poker? After Barry Greenstein stopped giving his winnings to charity, are you the new Robin Hood of poker after donating both in Asia and at the Moscow millions?
TonyG:I dont think so, I dont play that much and just give away a little more, but I hope I can give away more over the comming years. Barry has given away lots more then me or anyone else in the poker world
---
Leser CCKRCKR: How many days in a year do you travel around on the poker circuit?
TonyG:70 days not more, I travel for fun and not as a job, poker is a hobby to me.
---
Leser Hammer75: There are many poker players around the world and you have met many of them. Are there any players you fear at the poker table?
TonyG: none
---
Leser stom: Who do you think is the best poker player in the world,after yourself of course? «smile»
TonyG: Gus Hansen
---
En komplett liste med alle spørsmålene og svarene vil du finne i vårt
ganske snart. Vil også minne om at vi kjører verdifulle kampanjer i vårt forum hver uke nå, så et besøk der kan lønne seg stort!
Følg med da PokerNews Norge fortsetter dette som en serie. Vår neste proffesjonelle pokerspiller ut, er en av verdens mestvinnende gjennom tidene, han er godt likt av hele pokerverden, og han er i Europa i øyeblikket. Følg med så kommer artikkelen opp hvor du kan stille han spørsmål via vårt
som han vil svare på i løpet av noen ganske få dager.