Diskvalifisert fra ledelsen i WSOP Circuit turnering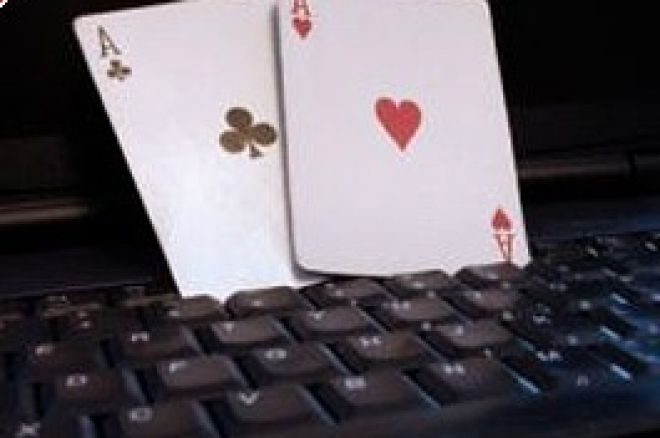 Det skjer noe hele tiden i pokerverdenen. Den ene dagen settes det rekorder i positive tegn og den neste dagen skjer det med negative tegn – ihvertfall for den det gjelder i denne sammenhengen. Under et av eventene i WSOP circuit hos Caesars Atlantic city ble en spiller diskvallifiset mens han var chipleader på finalebordet og ble dømt til femteplass.
Det var det første eventet av World Series of Poker Circuit Series på Caesars i Atlantic City at dette skjedde. Det var en turnering med utrolig 1056 spiller på startstreken som kostet $200 i buy in, og blant dem var Lesley S: Thornburg fra Richmond, USA. Han spilte seg frem til finalebordet og ledet hele turneringen da det var fem spillere igjen. Da ble han diskvalifisert etter gjentatte ganger ha oppført seg usportslig ved pokerbordet. Mr. Thornburg hadde da vunnet flere tvilsomme hender som «underdog», slått ut spillerne som endte både på 7. og 6. plass, men istedenfor å være glad å lykkelig over sin flaks så kandu selv lese hva som ble skrevet i en rapport skrevet av Nolan Dalla, WSOP media direktør (teksten er på engelsk):
"Then, all hell broke loose. Literally. Holding onto a perilous chip lead, Thornburg lost self-control and began jamming chips into the pot with reckless abandon. Warned by tournament officials (repeatedly) to stack his chips properly and obey the rules, Thornburg crossed the final demarcation of everyone's patience when he shoved half of his stack into the pot and then later announced, "all in." Fed up with the annoying and confusing antics, officials announced Thornburg's immediate disqualification. Lesley Thornburg, a general contractor from Richmond, Va., earned $19,026 in prize money."
Etter dette ble Mr. Thornburg's sjetonger fjernet fra turneringen og turneringen fortsatte med 4 spillere. Vinneren av turneringen til slutt ble Frank Panetta, Brick, New Jersey, USA. Han vant $76,104.
Plasseringene på finalebordet og premiene så til slutt slik ut:
Frank Panetta — $76,104
Andy Santiago — $42,824
Todd Rebello — $25,368
Lee Ervin — $22,197
Lesley S. Thornburg (disqualified) — $19,026
Edward "Yank" Sullivan — $15,855
Donald Mercer — $12,684
"Karate" Mike Santoro — $9,513
Francis Snyder — $6,342