Full Tilt lanserer programmet for februar's FTOPS VII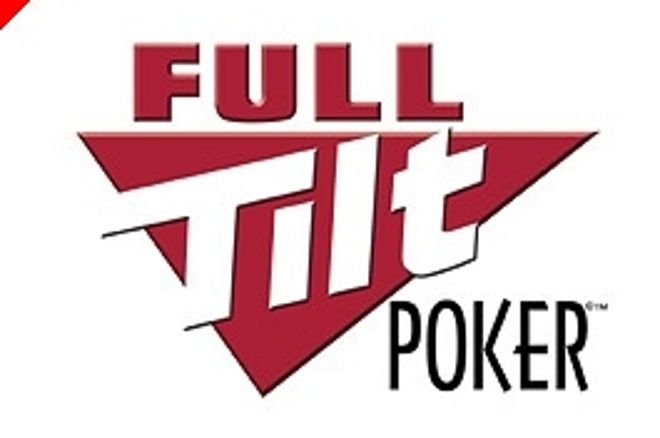 Full Tilt har lansert programmet for sin årlige Full Tilt Online Poker Series VII (FTOPS), som er satt til å starte 6. februar, 2008. FTOPS VII vil gå over 12 dager og inneholder totalt 20 øvelser, hvorav to er helt nye i FTOPS serien. Event #2 vil være en PLO (pot-limit Omaha) utslagning med buy-in på $240 og vil ha en garantert premie på $100,000. Event #13, en 'HA' event som vil veksle i spillet mellom pot-limit hold'em og pot-limit Omaha, med $200 buy-in og en garanti på $200,000 i premiepotten.
Det vil totalt bli spilt om premiegarantier på hele $10 millioner, med Main Event for serien som vil ha en garanti på hele $2 millioner. Denne turnerings-serien, FTOPS, som arrangers tre ganger i året for onlinespillere, har etablert seg som god serie å spille i og med store og verdifulle garanterte premier. FTOPS VII vil være med to turneringer hver torsdag i serien, og det same på fredag, lørdag og søndagene. Og som vanlig avsluttes det hele med hovedturneringen, som er oppsatt til å bli spilt 17. februar klokken 6pm ET. De tradisjonelle vertene for hver turnering er ikke lansert enda, men du vil finne all informasjon på fulltiltpoker.com.
Event Dato Tid (Buy-In) Format Garanti
#1 2/6 21:00 ET ($200+16) No-Limit Hold'em $750,000
#2 2/7 14:00 ET ($240+16) Pot-Limit Omaha Utslagning $100,000
#3 2/7 21:00 ET ($500+35) H.O.R.S.E. $300,000
#4 2/8 14:00 ET ($200+16) Pot-Limit Hold'em $100,000
#5 2/8 21:00 ET ($200+16) Limit Hold'em 6-Max $150,000
#6 2/9 14:00 ET ($500+35) Pot-Limit Omaha 6-Max $250,000
#7 2/9 16:30 ET ($100 + $9) No-Limit Hold'em Rebuy $400,000
#8 2/10 14:00 ET ($120 + $9) No-Limit Hold'em 6-Max Knockout $150,000
#9 2/10 18:00 ET ($300 + $22) No-Limit Hold'em $1,000,000
#10 2/11 21:00 ET ($1,000 + $60) No-Limit Hold'em 6-Max $1,000,000
#11 2/12 21:00 ET ($200 + $16) Limit Omaha Hi/Lo $200,000
#12 2/13 21:00 ET ($300 + $22) No-Limit Hold'em 6-Max Rebuy $1,000,000
#13 2/14 14:00 ET ($200 + $16) HA $100,000
#14 2/14 21:00 ET ($300 + $22) Razz $150,000
#15 2/15 14:00 ET ($200 + $16) No-Limit Hold'em 6-Max $150,000
#16 2/15 21:00ET ($200 + $16) Stud $100,000
#17 2/16 14:00ET ($2,500 + $120) No-Limit Hold'em 2-Day $1,500,000
#18 2/16 16:30ET ($100 + $9) Pot-Limit Omaha Rebuy $300,000
#19 2/17 14:00ET ($240 + $16) No-Limit Hold'em Utslagning $300,000
#20 2/17 18:00ET ($500 + $35) No-Limit Hold'em [Hovedturnering] $2,000,000