Dag 1 A av EPT Dortmund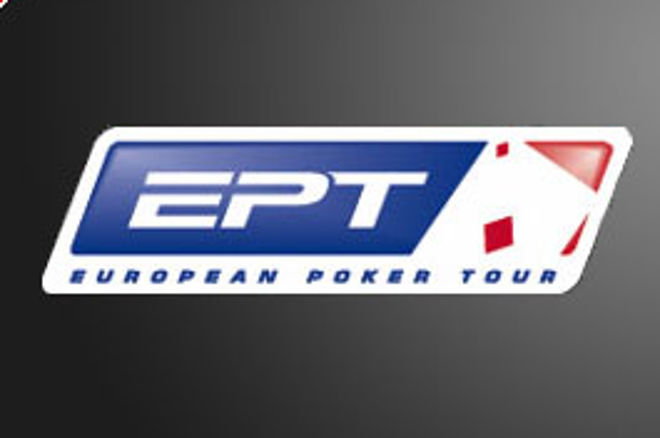 Dag 1 A av EPT Dortmund ble ingen stor norsk dag. For første gang på veldig lenge er det ingen spillere videre fra dag 1A til dag 2. Men det skal også sies at det er lenge siden det kun har vært to norske spillere som har spilt første dagen av en EPT turnering.
Når dag 1A var over var det 75 spillere igjen av de 198 som stilte til start i Dortmund, og altså kun to norske spillere i dette feltet. De to var Pål Hjertenes og Nils Kristian Bratteteig. Men dessverre så er ingen av de to med blant de 75 som holdt ut alle 8 timene med spill og kunne pakke sjetonger ned i posene for videre spill på dag 2 på torsdag.
Pål Hjertenes holdt ut i cirka 5 timer før han måtte forlate turneringsgulvet og sette seg blant publikum, mens Nils Kristian Bratteteig holdt ut et par timer lenger.
Vi har dessverre ingen endelig chipcount enda fra dag 1A, men vi vil legge denne til her i artikkelen så snart den blir offentliggjort av arrangøren PokerStars.com. Men vi vet med sikkerhet at det er flere gode spillere igjen fra vår to nærmeste naboland, Sverige og Finland. Vi kan nevne Mats Iremark og Mats Rahm fra Sverige og Juha Helppi fra Finland.
Dag 1B starter i dag onsdag klokken 15.00 og det er ventet at det vil bli flere spillere til start i dag enn på dag 1A, som dermed betyr at det vil bli over 400 spillere totalt i turneringen, men om det vil bli flere enn i fjor da vår egen Andreas Høivold vant i et felt på 493 spillere er vanskelig å spå.
Men som vi nevnte i vår forrige artikkel så er det ventet flere norske spillere til start, så følg med hos PokerNews hvor du bare klikker HER og du vil kunne følge blogg oppdateringene direkte fra Dortmund.
Det korrekte chip counten fra dag 1A er:
Chabot Cyrille France 111100
Claudio Rinaldi Switzerland 71300
Peyman Mohammadzadeh Germany 60900
Ville Mattila Finland 57300
Andreas Sarling Finland 56500
Christopher Rossiter UK 49200
Stefan Wrenger 48600
Mats Erik Iremark Sweden 47700
Marcel Cesarz Germany 47600
Diego Perez Marco Spain 47400
Andrea Manganelli Italy 44600
Edwin Tournier Netherlands 43000
Jose Luis Valero Spain 42800
Henrik Brockmann Germany 42400
Dan Walley UK 41400
Mazhar Nawab UK 40800
Riccardo Mazzitelli Italy 40700
Carter Gill US 39400
Marek Kolk Estonia 38900
Reijo Anttila Finland 36700
Phillip Marmorstein Germany 35500
Richard Fohrenbach US 34000
Marcel Baran Germany 33800
Simone Gallitti Italy 33800
Thibaut Durand France 33500
Daniel Ruiter Netherlands 33400
Tobias Reinkemeier Germany 31400
Sevinc Neumann Germany 28800
Sjoerd Bos Netherlands 28600
Marius Pospiech Germany 28300
Alexandar Milanov Russia 28200
Korosh Mollaie Germany 28200
Giorgio Salemi Italy 27500
Michael McDonald Canada 27200
Daruisz Paszkiewicz Poland 25100
Mazlum Acar Turkey 24625
Jordane Beraldin France 24000
Steve Jelinek UK 23800
Redmond Lee UK 23400
Ralf Werner Germany 22900
Mats Rahm Sweden 20400
Kees Alblas Netherlands 19500
Jens Vörtmann Germany 19500
Katja Thater Germany 19000
Thomas Petersen Sweden 17500
Yngne Anderberg Sweden 17300
Scott McLeod US 16900
Ramzi Jelassi Sweden 16500
Malte Strothmann Germany 16500
Daniele Mazzia Italy 16400
Vito Branciforte Italy 16200
Matthias Guetermann Germany 14500
Jarkko Paasisalo Finland 14200
Leroy Soesman Netherlands 14200
Christopher Hancock US 14000
Ahmed Koc Germany 13300
Sebastian Till Germany 12300
Sandro Simon Germany 12200
Thomas Ermer Germany 12000
Kenneth Ljungars Finland 11800
Cort Kibler-Melby Germany 11100
Ronald Falk US 10500
Vincent Gosselink Netherlands 9700
Dominik Kulicki Netherlands 9400
Vladimir Poleshchuk Russia 9100
Lukasz Wasek Poland 7800
Kasper Nielsen Denmark 7400
Johannes Strassmann Germany 6100
Tommy Hansen Denmark 5850
Dustin Mele US 4300
Og det er totalt 70 spillere som er videre, ikke 75 som vi skrev tidligere i artikkelen.