Betfair Poker Masters tiltrekker seg Store Navn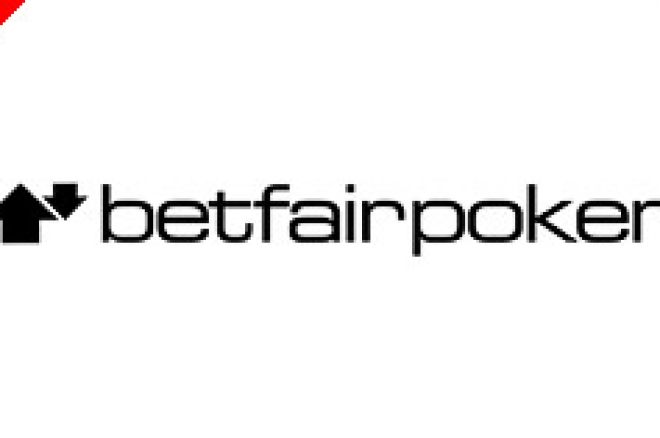 I dag, fredag 11. mai, setter pokerstjerner fra hele kloden seg til bordene i London for å kjempe i 'the Betfair Poker Masters'. Stjerner og mestere fra European Poker Tour, World Poker Tour, Aussie Millions, Betfair Asian Poker Tour og World Series of Poker vil være å finne blant spillerne.
The Betfair Poker Masters er en eksklusive turnering for kun 36 spillere. Turneringen blir tatt opp for TV I Riverside studio fra og med i dag 11. mai. Seks heat skal lede til finalebordet som skal spilles den 14. mai. En premiepott på hele $300,000 kan være del av årsaken til at så mange av stjernene har akseptert innbydelsen til denne turneringen og er nå å finne på plass i London.
I startfeltet, som forøvrig også består av seks online kvalifiserte spillere fra Betfair Poker, er WPT vinnere som Tony G, Juha Helppi og Roland de Wolfe (også EPT vinner). De igjen vil kjempe mot spillere som EPT vinnerne Ram Vaswani og Vicky Coren og kanskje en av de mest respekterte personlighetene i engelsk poker, WSOP bracelet vinner Willie "The Diceman" Tann.
For å øke spenningen og "følelsene" I spillet, vil hver spiller ha en hjerteslag's og pulsmåler på seg. Med Tony G sin skarpe tunge og humor med kirurgisk presisjon er det helt sikkert at pulsen kommer til å banke hardt!
Andre som også vil være med å kjempe om tittelen er BadBeat's Marc Goodwin og Betfair's Thomas "Buzzer" Bihl som vil holde et gratis Masterclass seminar for publikum på lørdag 12. mai med sikte på spillere på medium til avansert nivå i poker.
Roland de Wolfe er favoritten I denne turneringen. Roland er i sitt livs form i øyeblikket og Betfair har satt oddsen 14/1 på ham til å vinne denne turneringen. Roy Brindley, Juha Helppi, Tony Bloom og Tony G følger etter med 19/1 I odds I øyeblikket.
The Betfair Poker Masters vil bli sendt på Sky Sports TV i slutten av mai.